Food+ by Compass
creating Food experiences that fuel big ideas at one of the world's major tech companies
find your recipe for career success
Food+ careers
Life at Food+
The foundation of our culture? A passion for food and an atmosphere of creativity, innovation and growth. Discover what it's like on the Food+ team.
making a difference with every meal
Our vision
To help shape the global food system while enabling our dedicated client to reach new heights of innovation and impact.
Our mission
To deliver delicious, nutritious food and beverage service that supports the well-being and productivity of everyone we serve.
What we believe
From our passion for culinary excellence to our focus on the guests we serve, discover the core beliefs that define our culture and inspire the Food+ team as we bring our vision and mission to life in our spaces.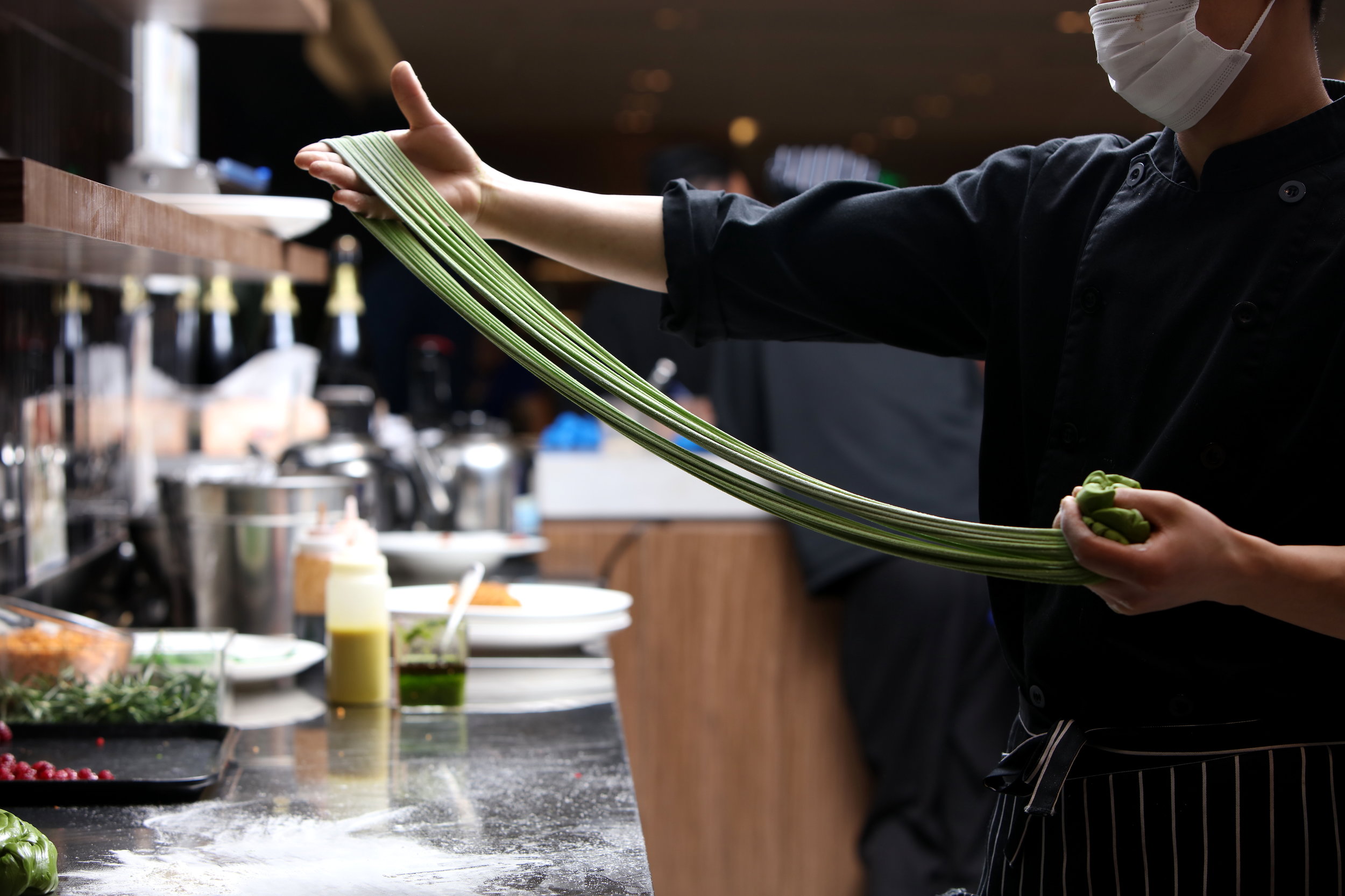 Diversity & Inclusion
Diverse teams, inclusive culture
At Food+ by Compass, people of all backgrounds, beliefs and abilities are welcome on our team and in our spaces.
We believe in fostering a culture that empowers every team member to appreciate and celebrate the diversity of the Food+ family and champion inclusivity at all of our sites.
We're also passionate about supporting our client's own vision for cultivating a diverse and inclusive workplace by creating an environment where all guests are served with respect and understanding.
We thrive because of the perspectives and contributions of each member of our diverse team. Hear from featured Food+ team members and discover how they got to where they are today.
life at food+
Meet the Food+ team
How Ivonne launched her career at Food+
For Student Program graduate Ivonne, a culinary internship was the first step of her Food+ career journey. Learn more →
discover what drives Regional Executive Chef Fabio
Get to know Regional Executive Chef Fabio, who says the best part of his day is helping his culinary team thrive. Learn more →
Training and development: exploring new culinary skills
Learn how two Food+ team members took part in a special learning experience in Italy. Learn more →
Current team members
We're looking for new talent to join us as we grow. Introduce us to the great people you know through our U.S. employee referral program.
Locations
A global team
5,000+ team members working together to operate 150+ cafes and nearly 800 other food spaces serving thousands of guests around the globe every day